Workbench Entertainment is an independent game developing studio started by three friends: Bojan, Vasko and Timoti back in 2014, located in Skopje, North Macedonia.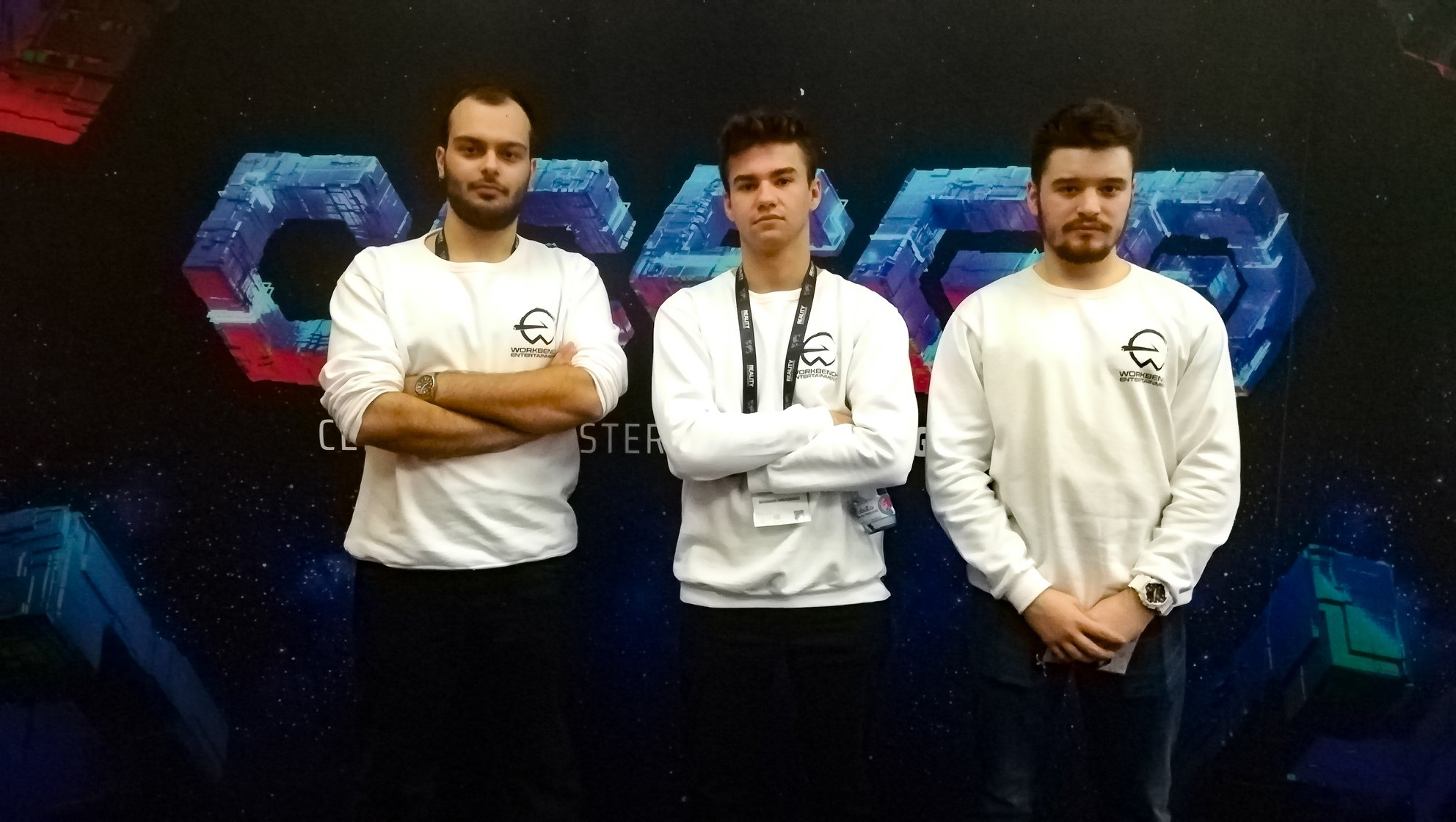 We are a team of passionate gamers turned game developers. Always striving to make unique gaming experiences, fueled by our true passion for gaming. When we're not too busy making games, we are probably playing. Our passion for making video games is rivaled only by our desire to produce quality content, and that is what we want for the audience, quality entertainment no matter the budget!
Over the years the team has grown and it all started out of love for games and video game development. Now we are a small team of devs that are working out of love to deliver that passion to life. Our whole journey is a definition of how a silly idea of creating a game, grew into a fully functional team of enthusiastic developers that are ready to take on the wonderful world of creating games.
WOUNDED is our first "debut" game that we released. It is a nerve racking first person horror game that is one step closer to the world of fear, unforgiveness, anxiety and all round terror. It got pretty significant attention from gamers all around the world. Firstly we offered a free demo that got over 180.000 download and reaching top Youtubers like "Makriplier", "GuavaJuice" and many more, racking over 30 million views overall. With the full release of "WOUNDED" we got surprised with a lot of streamers that played it, taking the game to the Top 5 watched games on Twitch at the moment.
Now we are focusing on bringing new content to our players for WOUNDED as well as working on next titles!